It's the era of just getting it done. For Short Fictions, that statement couldn't be any truer. They just released their newest single Don't Start a Band, their first since 2019's release "Fates Worse Than Death." The track was also announced with their signing to Lauren Records, pushing themselves to be the best they can be and then some.
"We had some other offers from some other labels," shares vocalist Sam Treber. "Some big names that [had] yet to come back in a year and we didn't want to wait. We already waited this long. We're not going to wait any longer. So the fact that Lauren was someone that we knew, and we have friends on that label and they were actually sincerely interested, we said `I think this is the one.'"
6 members in the band makes it even tougher to exist in the new world of COVID, but Short Fictions is pushing through, making an appearance at Fest '19 (in October '21) as well as shows to and from the gig. Now, a snowstorm stands in their way of their newest run, but you can keep up with what's happening on their social media as well as get news about the rest of their plans for 2022.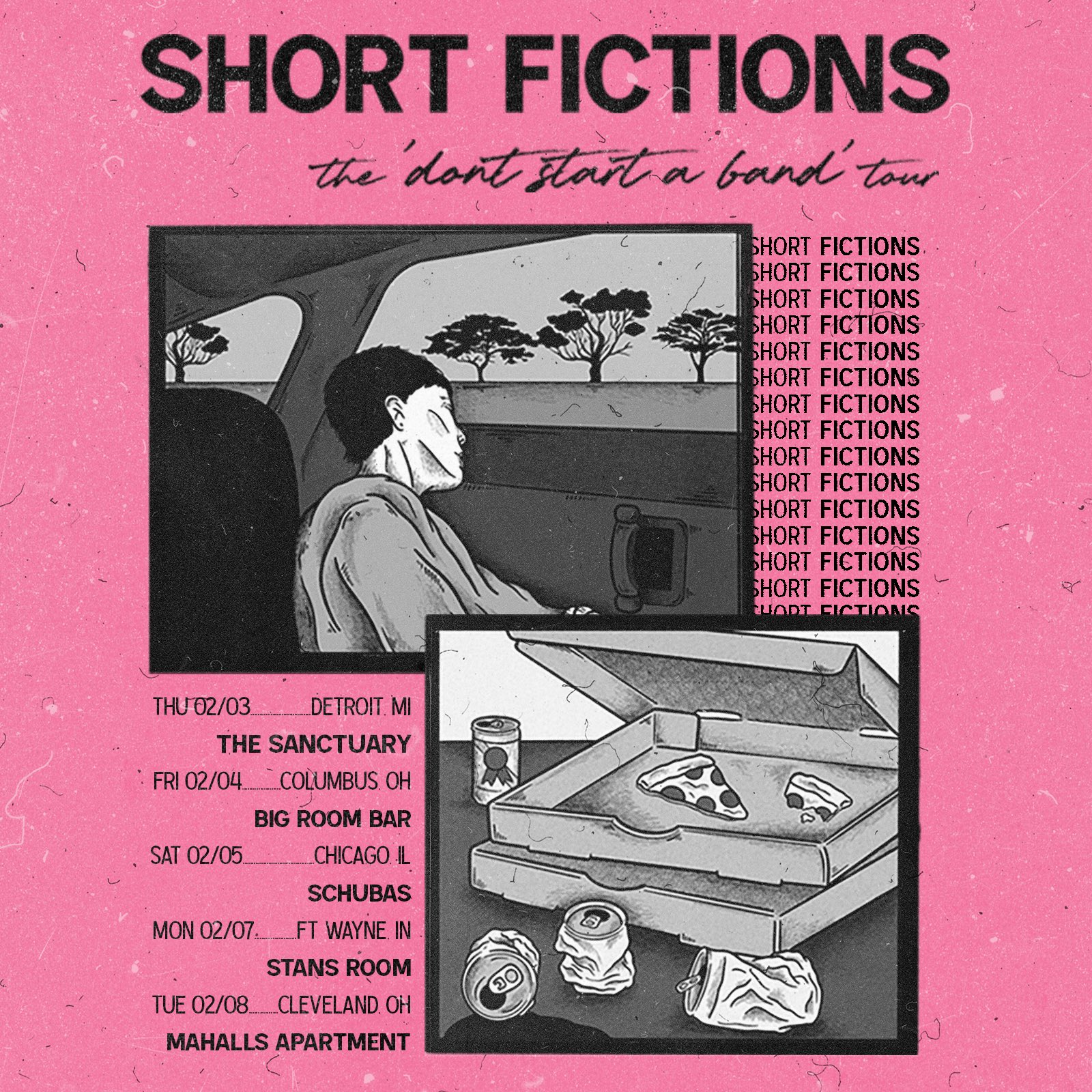 Follow Short Fictions on Facebook | Twitter